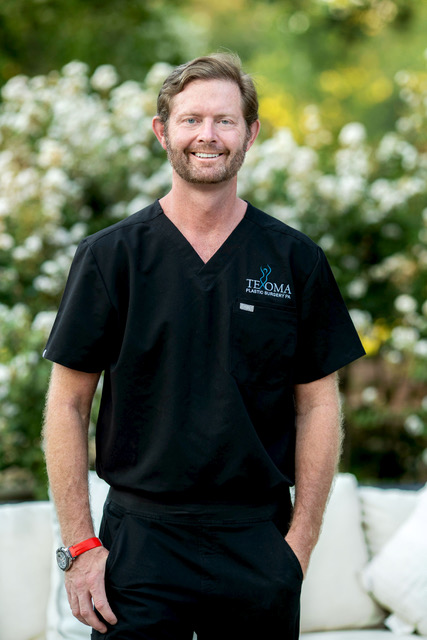 Dr. Phil Stephan is a member of Texoma Plastic Surgery. Dr. Stephan grew up in a suburb of Houston (Spring, TX) and attended college in Waco at Baylor University. After graduating Cum Laude from Baylor University, he attended medical school at The University of Texas Southwestern in Dallas. He then went on to complete General Surgery training for 5 years at Parkland Memorial Hospital. After completing residency, he moved to Sheppard AFB in Wichita Falls, Texas, where he served as a Major in the United Stated Air Force as a general/trauma surgeon. Upon completing his 4-year tour in the military, he accepted a residency position at the prestigious Plastic Surgery Training Program at The University of Texas Southwestern, where he was trained under world-renowned faculty and chairman Dr. Rod Rohrich.
He has published multiple papers in the field of aesthetic and reconstructive plastic surgery, and won Best Paper at both the Texas Society of Plastic Surgeons meeting in 2008 and the Chief Residents meeting in 2009 for his work on anatomy and safety of facelift techniques. He focuses on aesthetic/reconstructive breast surgery and aesthetic/reconstructive surgery of the face/nose.
Dr. Stephan is married with two children, ages sixteen and nineteen, and lives in Wichita Falls, TX. His hobbies include traveling, skiing, basketball, golf, hunting, and other outdoor activities.