COSMETIC BODY SURGERY OPTIONS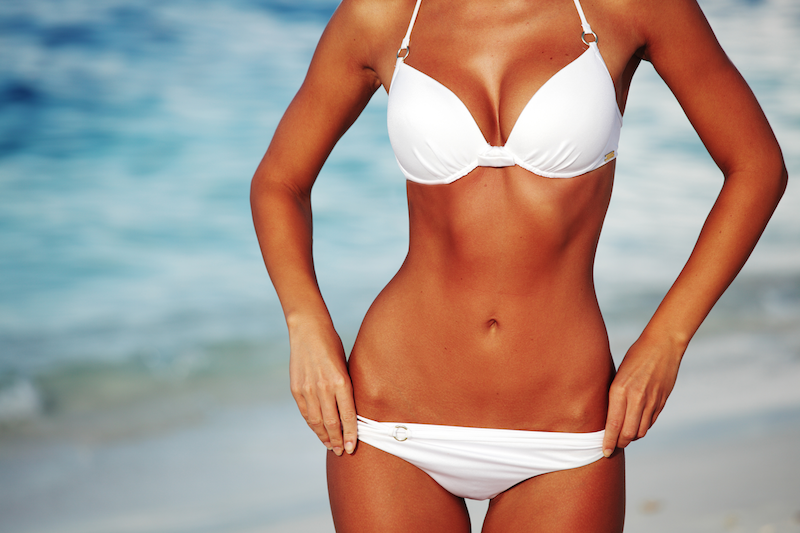 Cosmetic body surgery options range from minimally invasive cosmetic procedures, to comprehensive surgical body sculpting. Some of the body procedures offered by Dr. Phillip Stephan and his skillful team at Texoma Plastic Surgery, include:
Dr. Stephan offers safe and effective cosmetic surgical procedures to improve the appearance of any body part(s) you wish to correct, including, but not limited to, your: stomach, thighs, buttocks, hips, arms, and legs. During your consultation with Dr. Stephan, he will discuss the vast number of options available to improve the tone and shape of your body, and will collaborate with you to develop a customized treatment plan to achieve your optimal surgical results.
THE RISE IN COSMETIC BODY SURGERY
The total number of cosmetic plastic surgery procedures performed in the United States has nearly doubled over the past twelve years. This surge in the popularity of cosmetic surgery can be attributed to a variety of factors. Significant improvements in the field of cosmetic plastic surgery over the last decade have led to a decrease in the number of surgeries requiring overnight hospital stays, shorter surgical recovery times, safer and more efficient procedural techniques, and more natural-looking results. Additionally, the increasing popular bariatric (weight loss) surgery often leaves patients with a significant amount of excess skin, because their bodies are unable to re-conform to their smaller proportions after they have lost a great deal of weight.  The removal of this sagging, excess skin has contributed to the rise in the number of cosmetic surgery procedures such as breast lifts, upper arm lifts, tummy tucks, and total body lifts.  All of these factors have made cosmetic plastic surgery a more appealing choice for many Americans who, prior to these changes, would never have considered having plastic surgery.

COSMETIC BODY SURGERY FACTORS
A healthy lifestyle is a major factor in determining the shape and aesthetic appearance of the body; however, a multitude of other causes can negatively impact the body's appearance, leading to unsightly problems such as excess skin, uneven body contours, and tummy bulges. These issues cannot be rectified through diet and exercise alone, and are a result of: aging, significant weight loss or weight gain, genetics, hormonal fluctuations, environmental influences, and the stresses of pregnancy and childbirth. Many people choose to endure these disappointing changes, resigning themselves to grudgingly tolerate their body's appearance.  Fortunately, advances in body contouring surgery mean that individuals now have the capacity to transform their appearance, correcting and perfecting "problem areas" that have tormented them for years.
Although aesthetic reasons often motivate patients to seek out plastic surgery, issues related to reconstructive surgery (such as breast reconstructive surgeries after a mastectomy) also lead patients to consider these types of procedures. Displeasure with your body can have an extremely detrimental impact on your mental and emotional well-being. Utilizing the latest in surgical technology, Dr. Stephan will reshape, reposition, tighten, or remodel almost any feature of your body, thereby enhancing your overall appearance, increasing your self-confidence, and enabling you to finally feel comfortable in your own skin.
CONTACT TEXOMA PLASTIC SURGERY
In the capable hands of Dr. Stephan and the Texoma Plastic Surgery team, your surgical results will yield remarkable improvements in the proportions and curves of your body, and will correct any areas of your body that have troubled you in the past, or negatively impacted your self-confidence. If you would like more information about any surgical procedure, please contact Texoma Plastic Surgery today, and allow Dr. Stephan and his team to assist you in fulfilling all of your aesthetic goals.