BREAST SURGERY OPTIONS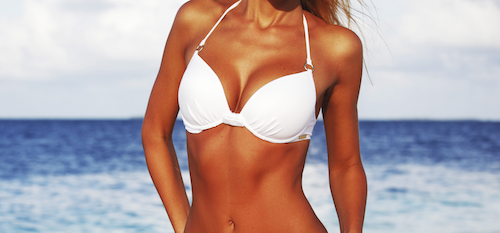 Patients elect to undergo surgery of the breast for a number of reasons, from purely cosmetic purposes, to reconstructive procedures undertaken after a mastectomy. Recent trends in breast surgery have shattered the gender boundaries associated with this type of surgery in the past. Although previously considered a procedure primarily geared toward women, in recent years there has been a significant increase in the number of male breast reduction (gynecomastia) surgeries. Similarly, breast augmentation surgeries (historically viewed as a procedure only for women) have become increasingly popular among transgender individuals. Phillip Stephan, M.D., and the skillful team at Texoma Plastic Surgery, is pleased to offer patients a wide variety of breast surgery options to fulfill your individual aesthetic goals. These procedural options can be divided into four general categories:
BREAST SURGERY PROCEDURE DETAILS
Breast augmentation (augmentation mammoplasty) involves the surgical placement of breast implants to enhance the appearance, shape, symmetry and size of the breasts.  Breast augmentation surgery continues to hold the position of the top cosmetic surgical procedure in America, and has held this distinction since 2006. Individuals consider breast augmentation for many different reasons. Some patients feel that their breasts are too small in relation to their body contour, while others seek out breast augmentation surgery to restore lost breast volume after significant weight loss or pregnancy.

Breast lift (mastopexy) surgeries are either performed alone, or in conjunction with breast augmentation procedures, and can correct the problem of sagging breasts by removing excess skin, and giving the breasts a more raised, firm, contour and shape.
Patients elect to have breast reduction (reduction mammoplasty) surgeries in order to eliminate the problems and discomfort caused by the weight of large breasts. Individuals with large breasts often experience neck pain, back pain, skin irritation, bra strap indentations, and numbness or weakness in the breast region. Breast reduction surgery for men is a way to correct the problems that result from gynecomastia (the condition of overly-developed or enlarged breasts), which is relatively common in men of any age, and can be the result of hormonal changes, genetics, disease, or the use of certain drugs.
CONTACT TEXOMA PLASTIC SURGERY
If you have any questions or concerns, or would like additional information about any breast surgery procedures, please contact Texoma Plastic Surgery and we will be happy to answer any and all of your questions, and to schedule an initial consultation with Dr. Stephan.